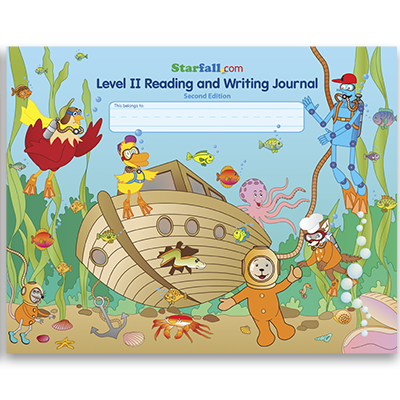 WK202.c
Level II Reading and Writing Journal
$2.25/ea 20 or more items: $1.29/ea
The Level II Reading and Writing Journal offers creative writing prompts, parts of speech with rebus cues, and picture dictionary guides. Help budding writers develop a love for reading and writing and instill confidence using these journals. The more a child writes, the better the child will read.
Pages from this book may be reproduced by individual teachers or parents for noncommercial use.
Order 20+ to receive free pencils!
96 pages
ISBN: 978-1-59577-130-8

©2013 Starfall Education
Dimensions: 8.5" X 10.75" X 0.25"