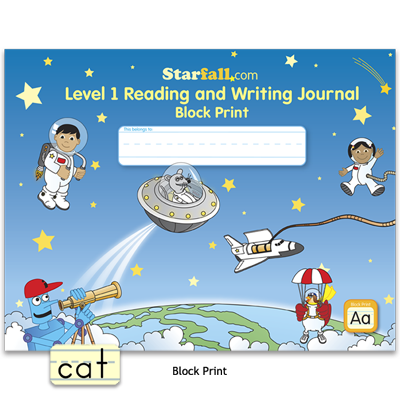 WK201B
Level I Reading and Writing Journal - Block Print
$2.45/ea 20 or more items: $1.45/ea
Use the Level I Reading and Writing Journal - Block Print to help students learn strategies to decode short and long vowel sounds. It features digraphs, blends, word families, and creative writing prompts.
Pages from this book may be reproduced by individual teachers or parents for noncommercial use.
Order 10+ to receive free pencils!
96 pages
ISBN: 978-1-59577-045-5

©2015 Starfall Education
Dimensions: 8.5" X 10.75" X 0.25"