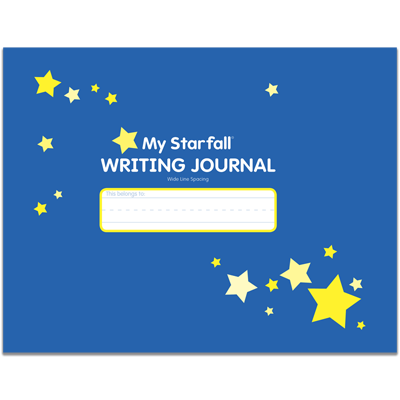 NM601
My Starfall Writing Journal
$1.44/ea 20 or more items: $0.99/ea
My Starfall Writing Journal is an essential tool to help children learn to write and illustrate their stories.
Each page includes 4" x 11" of blank space for illustrations, 4 guided wide lines for text. The back cover reminds Star Writers to:
Begin sentences with an upper-case letter
Use ending punctuation
Use their Starfall dictionary
Move from left to right
Leave a finger space between words
48 pages
ISBN: 978-1-59577-031-8

©2015 Starfall Education
Dimensions: 8.5" X 11" X 0.13"
Related Products