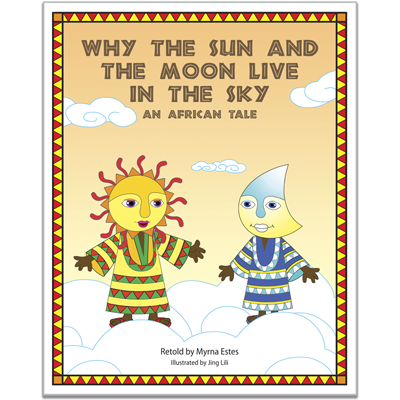 SB1346
Why the Sun and the Moon Live in the Sky
Children around the world love to hear folk tales, and parents and grandparents love to tell them. When you read Why the Sun and the Moon Live in the Sky think about the different ways you could explain why the sun and moon are in the sky: through observations, scientific explanation, creating a fantastic story, or personifying natural objects by giving them human characteristics and cultural values.
Folk Tales, 16 pages
ISBN: 978-1-59577-134-6

©2012 Starfall Education
Dimensions: 10" X 8" X 0.13"
| atos | dra | a-z | lexile |
| --- | --- | --- | --- |
| 2.1 | 18 | J-K | 451-500 |
Related Products