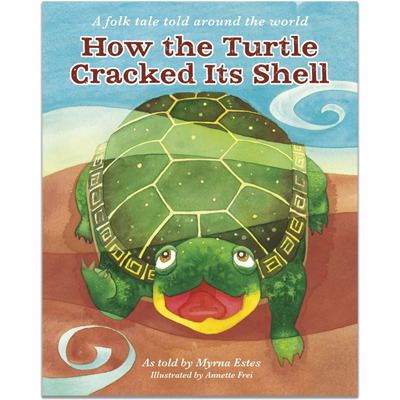 SB1377
How the Turtle Cracked Its Shell
Children around the world love to hear folk tales, and parents and grandparents love to tell them. In How the Turtle Cracked Its Shell, birds offer to carry a talkative turtle south for the winter. In transit, the turtle learns a valuable lesson about following directions, and the consequences of trying to be something he's not. The turtle's cracked shell is a reminder to follow directions and remember our limitations.
Myths are stories that explain the natural world. Reading this book can segue to children writing their own myth to explain natural phenomena, in a shared writing or individual writing project.
Folk Tales, 24 pages
ISBN: 978-1-59577-137-7

©2012 Starfall Education
Dimensions: 10" X 8" X 0.25"
| atos | dra | a-z | lexile |
| --- | --- | --- | --- |
| 3.3 | 28 | N-P | 551-650 |