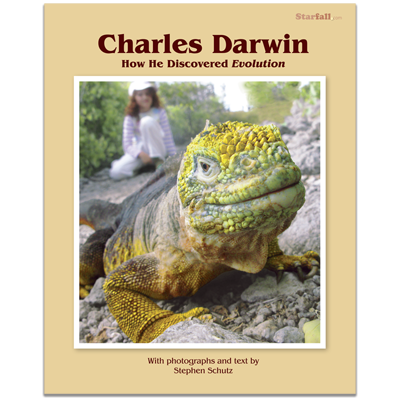 SB1230
Charles Darwin
Charles Darwin is a delightful adventure to the Galapagos Islands filled with vivid photographs. Readers will learn how Charles Darwin's observations of tortoise and plant life on neighboring islands contributed to his theory of evolution. Readers are invited to emulate Darwin by asking questions, observing, and recording findings--just like a Naturalist! Book features include historic images, maps, and "Words You Know" and "Helping the Tortoises Survive" sections.
Nonfiction, 32 pages
ISBN: 978-1-59577-123-0

©2009 Starfall Education
Dimensions: 10" X 8" X 0.13"
| atos | dra | a-z | lexile |
| --- | --- | --- | --- |
| 3.4 | 28 | N-P | 551-650 |