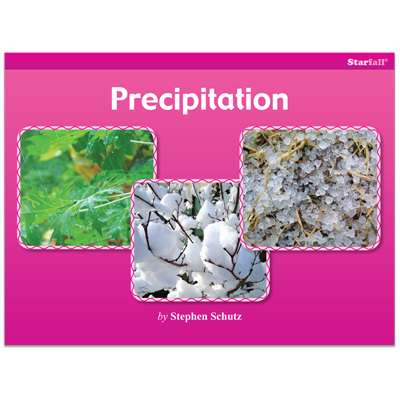 SB615
Precipitation
Precipitation invites children to explore rain, snow, hail, and the water cycle. This book features vivid photographs, a glossary, enrichment page, and index. Precipitation provides science facts and informational text that will inspire your children's presentation skills and extend their range of writing.
Nonfiction, 24 pages
ISBN: 978-1-59577-061-5

©2009 Starfall Education
Dimensions: 6" X 8" X 0.12"
| atos | dra | a-z | lexile |
| --- | --- | --- | --- |
| 1.7 | 14 | H | 80-450 |
Related Products