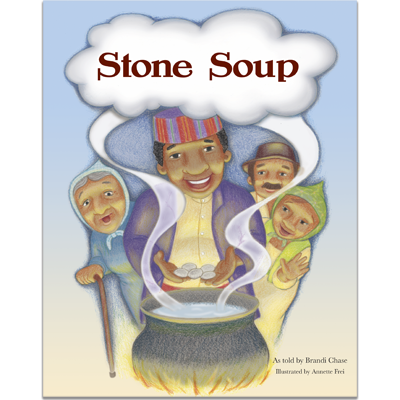 SB1339
Stone Soup
Children around the world love to hear folk tales, and parents and grandparents love to tell them. In Stone Soup, one stranger's willingness to share his empty pot, bundle of sticks, and handful of stones, transforms a seemingly empty and unfriendly village into a beautiful, friendly community eager to share and celebrate a hearty meal. This fable reminds us that essential ingredients for a happy community are the shared contributions of all.
Folk Tales, 24 pages
ISBN: 978-1-59577-133-9

©2012 Starfall Education
Dimensions: 10" X 8" X 0.13"
| atos | dra | a-z | lexile |
| --- | --- | --- | --- |
| 2.4 | 20 | L | 501-550 |