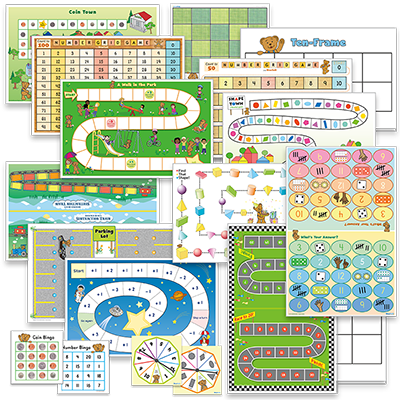 MG02
Backpack Bear's Math Game Set
An essential part of Starfall's Kindergarten Mathematics curriculum, Backpack Bear's Math Game Set includes:
12 different board games
Money Bingo cards
Number Bingo cards
Large ten-frame
Large five-frame
6 different spinners
4 playing pieces
Children will have hours of fun learning math while playing these games. 2 sets per classroom are recommended (1 set for homeschool).
ISBN: 978-1-59577-223-7

©2016 Starfall Education
Dimensions: 11.5" X 18" X 4.25"