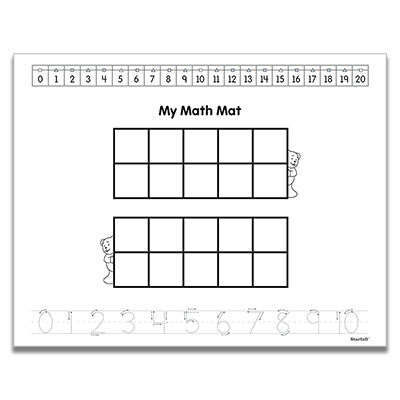 MM01
My Math Mat (set of 10)
Part of Starfall's Kindergarten Mathematics curriculum, My Math Mats are sold in sets of 10. These sturdy, laminated mats help to create a math workspace for each child and include a number line, ten-frames, and numerals for reference. The reverse side is blank.
ISBN: 978-1-59577-227-5

©2016 Starfall Education
Dimensions: 11.5" X 14" X 0.25"