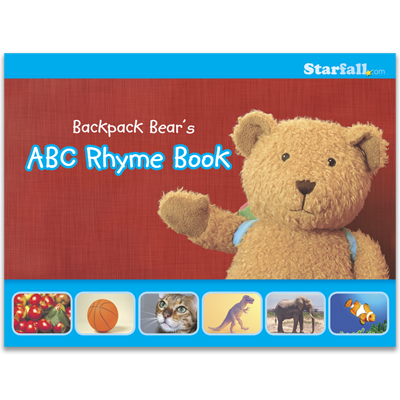 SB530
Backpack Bear's ABC Rhyme Book
Engage children by starting with what they know as they take their first steps toward reading. Backpack Bear's ABC Rhyme Book offers pictures children across cultures, languages, and demographics will recognize. Once they name the word the picture represents, introduce the beginning letter and corresponding sound. The text identifies rhyming words, broadening children's associations with letters and building a foundation for early literacy.
ABC, 64 pages
ISBN: 978-1-59577-053-0

©2015 Starfall Education
Dimensions: 6" X 8" X 0.25"