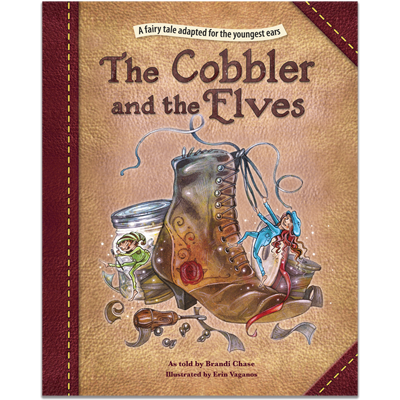 SB1353
The Cobbler and the Elves
Children love hearing fanciful stories in which characters are transformed by acts of kindness. The Cobbler and the Elves is a story of a hardworking shoemaker and his wife who benefit from the generosity of two mysterious elves. In appreciation, the cobbler and his wife selflessly liberate the elves with a significant gift. The sparkling illustrations bring the elves' magic to life.
The books in our series "Fairy tales adapted for the youngest ears" have been retold with young children in mind. Fearful and conflicting elements have been removed without compromising the essence of the tale. Your child will love hearing these stories and gain an essential cultural foundation for future independent reading.
Fairy Tales, 24 pages
ISBN: 978-1-59577-135-3

©2012 Starfall Education
Dimensions: 10" X 8" X 0.13"
| atos | dra | a-z | lexile |
| --- | --- | --- | --- |
| 4.2 | 34 | S | 691-770 |
Related Products