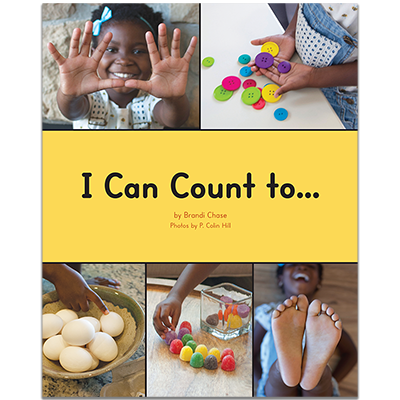 MB2152
I Can Count to...
$5.95/ea
Count more than your fingers, right down to your toes! Learn the numbers between 10 and 20 step-by-step with I Can Count to...
This book is part of Starfall's Kindergarten Mathematics curriculum.
24 pages
ISBN: 978-1-59577-215-2

©2016 Starfall Education
Dimensions: 10" X 8" X 0.22"
| atos | dra | a-z | lexile |
| --- | --- | --- | --- |
| 2.8 | 20 | L | 501-550 |