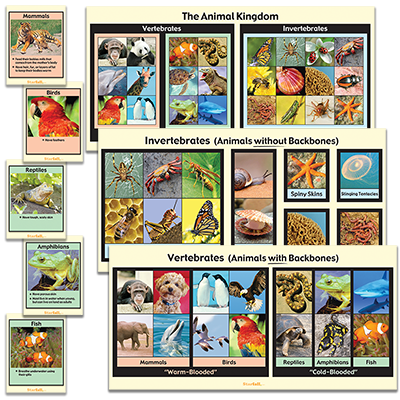 NXP06
Animal Kingdom Posters
Backpack Bear's Animal Kingdom Posters are sure to encourage children's innate curiosity about the natural world. The 3 posters and 5 overlay cards include factual information on the back to support your instruction. Use these posters as a research foundation to inspire your children's presentation skills and extend their range of writing.
ISBN: 978-1-59577-191-9

©2014 Starfall Education
Dimensions: 8.5" X 17" X 0.13"
Related Products