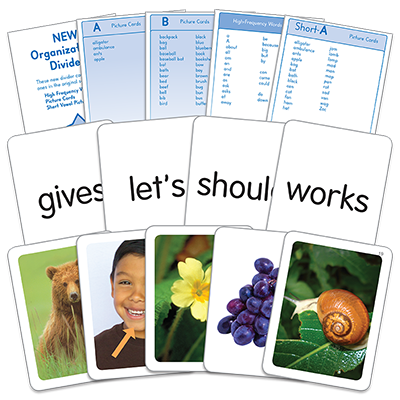 NX02-a
Additional Instructional Cards
Extra picture cards, high-frequency word cards, and dividers to be added to our existing Kindergarten Instructional Card set. These are all part of our new 2nd Edition Kindergarten English Language Arts Curriculum.
47 Picture Cards, 20 High-Frequency Word Cards (2 sets), 34 Divider Cards
ISBN: 978-1-59577-251-0

Dimensions: 3" X 0.8" X 4.5"