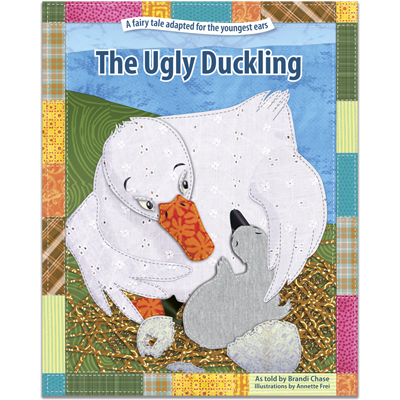 SB1407
The Ugly Duckling
The Ugly Duckling is a swan in a duck's world. By staying true to his nature, he follows his joy and sets out into the world to find others who understand him. In the process of staying true to himself and given time to mature, he becomes a thing of beauty. Wrapped in cozy, quilt-like illustrations, our retelling of The Ugly Duckling is a heartwarming adventure.
The books in our series "Fairy tales adapted for the youngest ears" have been retold with young children in mind. Fearful and conflicting elements have been removed without compromising the essence of the tale. Your child will love hearing these stories and gain an essential cultural foundation for future independent reading.
Fairy Tales, 32 pages
ISBN: 978-1-59577-140-7

©2012 Starfall Education
Dimensions: 10" X 8" X 0.13"
| atos | dra | a-z | lexile |
| --- | --- | --- | --- |
| 3 | 28 | N-P | 551-650 |
Related Products