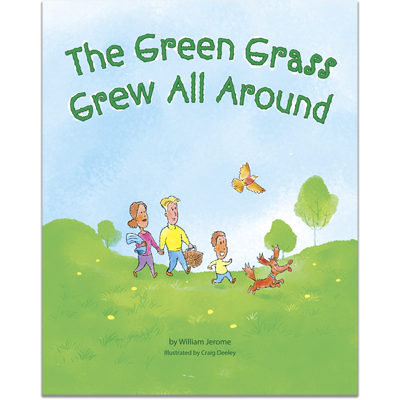 SB1513
The Green Grass Grew All Around
The Green Grass Grew All Around starts with a hole, adds a tree, a branch, a nest, an egg, a bird, and so on. Predictable rhyming text, like the well-known cumulative song, help children remember the previous verses. Read, then sing along with the classic song, written by William Jerome in 1912.
Folk Tales, 24 pages
ISBN: 978-1-59577-151-3

©2012 Starfall Education
Dimensions: 10" X 8" X 0.13"
| atos | dra | a-z | lexile |
| --- | --- | --- | --- |
| 2.2 | 18 | J-K | 451-500 |