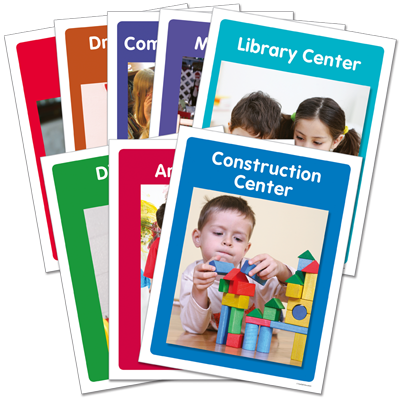 NXP09
Learning Center Posters
Learning Center Posters are printed on both sides to clearly identify your Pre-K classroom learning centers. Use in conjunction with the Learning Center Wall Cards to keep children on-task. Each poster features a large photograph of a child or children engaged in the activity and the name of the center.
Learning Center Posters
Construction Center
Art Center
Discovery Center
Library Center
Computer Center
Dramatic Play Center
Writing Center
Math Center
5 blank cards
ISBN: 978-1-59577-213-8

©2012 Starfall Education
Dimensions: 11" X 8.5" X 0.25"