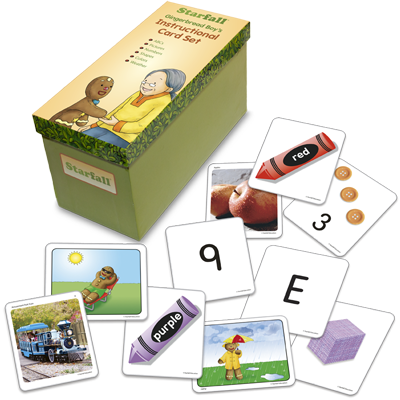 NX03
Gingerbread Boy's Instructional Card Set
Gingerbread Boy's Instructional Card Set
78 ABC Cards
318 Picture Cards
52 Numbers, Shapes & Dice Cards
3 sets of 8 Weather Cards
30 Organizational Dividers
Use the cards to practice and extend children's phonological awareness and understanding of the relationship between sounds and letters, and various representations of numbers, shapes and the weather.
The slightly larger than playing card-size fits perfectly in most pocket charts and allows for a variety of child-centered activities.
ISBN: 978-1-59577-185-8

©2012 Starfall Education
Dimensions: 10" X 4.5" X 5.5"