Ways to Access Starfall on Your Tablet or Phone: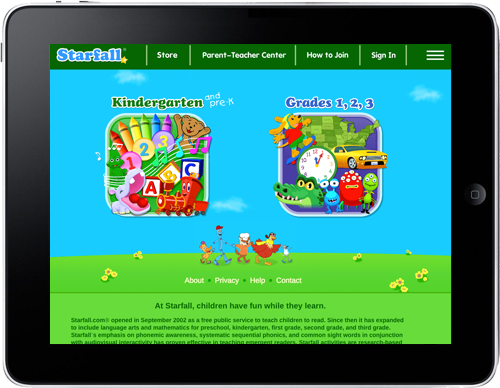 Through Your Online Browser
Good news! The Starfall.com website can now be accessed directly via web browser on tablets and other mobile devices! Access www.starfall.com from your tablet or phone browser for the newest content including features for accessibility. Internet access required.
Starfall Individual Apps
The following apps can be used independently, and do not require internet access after the initial download.