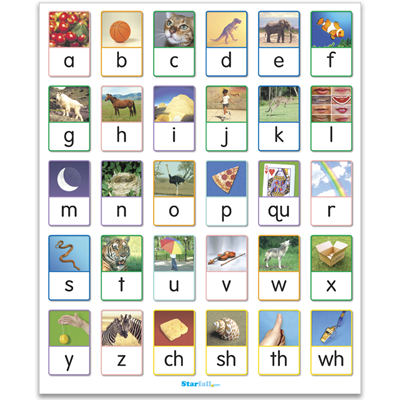 NXP01
Sound-Spelling Poster
Students will recognize familiar objects corresponding to beginning sounds for each letter of the alphabet. Block print is on one side, manuscript on reverse. Use in conjunction with the ASL Alphabet Poster to offer multiple pathways of learning: seeing, hearing, speaking, and signing letters and their sounds.
ISBN: 978-1-59577-207-7

©2009 Starfall Education
Dimensions: 17" X 14" X 0.1"