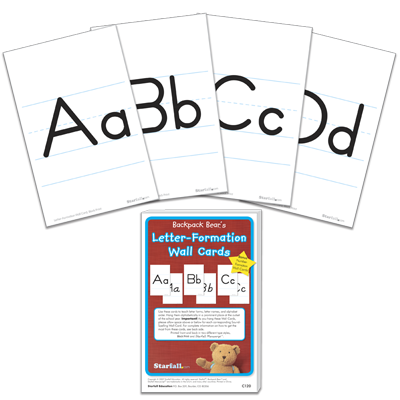 C120
Letter-Formation Wall Cards
Letter-Formation Wall Cards feature letters A-Z and bonus Number-Formation Wall Cards 0-10. These cards represent accurate letter formation, in block print or manuscript, and should be used to teach letter names and alphabet order.
These wall cards are designed to be used in conjunction with Backpack Bear's ABC Rhyme Book and Sound-Spelling Wall Cards. Hang the cards in your classroom at the beginning of the school year. Be sure to allow room above or below the cards to add each Sound-Spelling Wall Card as you introduce it.
©2007 Starfall Education
Dimensions: 8.5" X 5.5" X 1"
Related Products