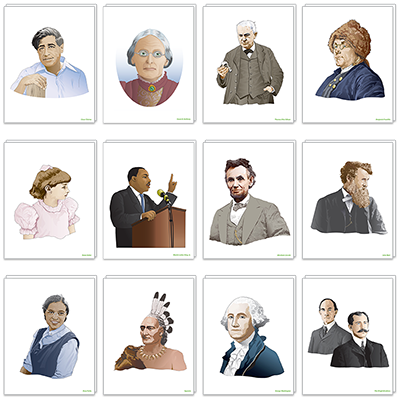 NXP05
Historical Figures Poster Set
Transport your children through time and culture with these gorgeously illustrated posters of inspiring individuals who have changed our world for the better. All the information you need to bring these amazing people to life can be found on the back of each poster. You and your students will be inspired!
Historical Figures Poster Set
Cesar Chavez
Susan B. Anthony
Thomas Alva Edison
Benjamin Franklin
Helen Keller
Martin Luther King, Jr.
Abraham Lincoln
John Muir
Rosa Parks
Squanto
George Washington
The Wright Brothers
ISBN: 978-1-59577-210-7

©2009 Starfall Education
Dimensions: 11" X 8.5" X 0.35"
Related Products