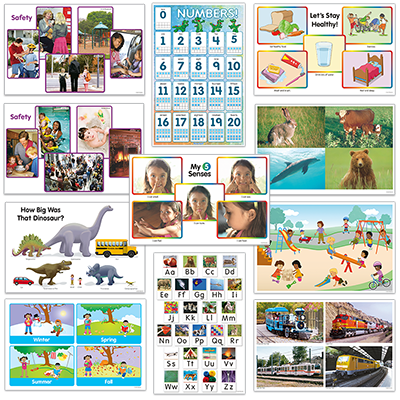 NXP08
Eleven Instructional Posters
This set includes 11 posters to support your Pre-K instruction. Vibrant photographs or illustrations and clearly identifiable information corresponds to themed units throughout the year.
11 Instructional Posters
Safety 1
Safety 2
ABCs
Let's Stay Healthy
Mammals
How Big Was That Dinosaur?
My 5 Senses
Playground
Seasons
Trains
Numbers 0-20
ISBN: 978-1-59577-211-4

©2012 Starfall Education
Dimensions: 11" X 17" X 0.25"
Related Products