Starfall Pre-K Curriculum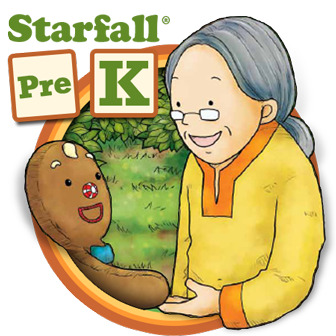 Enrich Your Learning Environment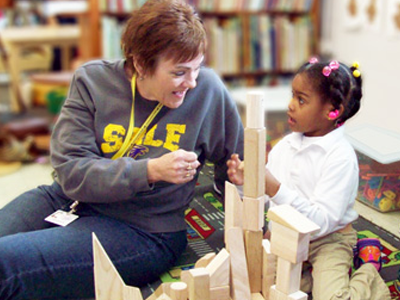 Welcome to the NEW Second Edition of Starfall Pre-K! This edition of the Starfall Pre-K Curriculum expands on the original with MORE math practice, activities, and games, plus higher level questioning and critical thinking skills for reading and comprehension.

This 25-week program integrates math, science, health, creative arts, social studies, physical movement, early literacy, and social­-emotional development, all under a framework of guided instruction and imaginative play. Feel confident in your instruction with research-based lessons, time-saving teacher tools, and learning center suggestions that match concepts discussed throughout the year. This kit includes many items required for classroom setup, including wall cards, instructional cards, and posters, plus original Starfall fiction and nonfiction literature. Starfall Pre-K provides all the basics you need to enrich your learning environment and to give children a running start in kindergarten.
Curriculum Highlights Include
Updated Teacher's Guide
Writing & Observation Journals
Gingerbread Boy's Math Games
Plush Starfall Dragon
Emotions Poster
Where Oh Where is Backpack Bear Book
Numbers 1-20 Poster
Emotions Poster
BONUS! Coming Soon in March 2019: Downloadable Character Development Curriculum. With this newly revised edition you will have everything you need to incorporate our Character Development Curriculum with no additional purchases necessary!
I have been an Early Childhood educator for over 30 years, and I have found this program to be, by far, one the best. I can tell that a lot of time and expertise went into the creation and development of this curriculum. I have worked with many curriculum programs over the years and often times I have used several at the same time to "piece together" the "one" that would meet the needs of my students. Starfall has everything we need! The lessons are presented in a way that promotes skill building. It also allows time for exploration and discovery, which is critical for young learners. I love how much the students have learned this year and how much fun they had at the same time!
Claudia, Pre-K Teacher
This was the first year I have used the Starfall Curriculum. I was hesitant at first, being I was a creature of habit. I will say that I enjoyed it very much. I loved the stories, and the children really enjoyed the mascot, Gingerbread Boy. It was set up perfectly for development and gave me room to add my own touch. I love how it's all broken down and very easy to follow. It really has changed the way I teach; it has given me so many new ideas. The children have grown and feel confident, and I feel confident as their teacher that they got what they needed to move on.
Melissa, Pre-K Teacher
As a busy homeschooling mom, I don't have much time to piece together my own curriculum. The Starfall Pre-K Homeschool Kit is a complete curriculum set that includes everything you need to teach twenty-five weeks of Pre-K. Other than opening packages and arranging a few things, it is ready to teach straight out of the box. Overall, Starfall Pre-K Homeschool Kit is a very thorough and in-depth Pre-K curriculum.
Jenn, Homeschool Mom