Starfall Kindergarten ELA Curriculum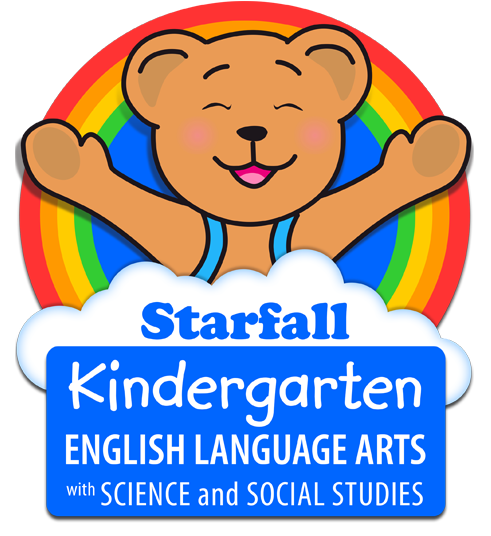 Introducing Starfall Kindergarten, Edition 2!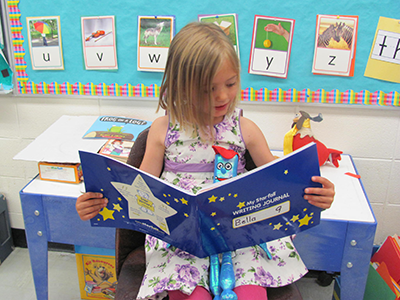 This update to our flagship Kindergarten Curriculum includes all of the components you enjoyed in the original program, with expanded lessons and new improvements you will love! This playful, interactive program teaches reading and writing skills, along with content-area instruction in technology, social studies, and science. The skills and strategies you demonstrate in the classroom are reinforced with the interactive Starfall.com membership website. Starfall Kindergarten helps you establish a collaborative environment in which struggling readers, English language learners, and advanced readers explore, learn, and grow — together.
Curriculum Highlights Include
Reading
Phonics
Phonological Awareness
Vocabulary
Fluency
Comprehension
Critical Thinking
Opinion, Expository, and Narrative Writing
Social Studies
Science
I am truly amazed as to what this program has done for my children. When I began, I was really very apprehensive and unsure and now that we are here on Week 30, I am so thrilled. All my children are reading and writing. I would have never been able to say that in years past.
Kindergarten Teacher, Pittsfield Massachusetts
My reading coordinator noticed that my class was really able to decipher rhymes and beginning and ending sounds. I related that this was a daily warm-up activity that we always do each day, which was different than I had done in the past. What a difference from the beginning of the year!
Kindergarten Teacher, Cuddebackville, New York
My son has been enjoying Starfall Kindergarten. He looks forward to it every day, especially letters that are written to him from Backpack Bear. He will come running to the kitchen table when he hears that it is time to begin his lessons. Both my son and I look forward to what is in store for us during the remainder of the year!
Jennifer, Homeschool Mom